The name K&K's Giving Tree stems from two things we, the owners, hold very near and dear to ourhearts. First, "K&K" is derived from the two owners, Kristy and Kathy. We are an incredibly close Mother/Daughter duo. My Mother has taught me by example to be like her: strong, resilient, and giving. There isn't a day that goes by that I don't thank God for making her my Mother.
The second part of our name is in loving memory of my eldest brother, Trey.
Shel Silverstein's children's book "The Giving Tree" was his favorite book and has been a source of great memories that no words could ever express. It is a story of selfless love and of giving with no expectations or thoughts of return. It is through an unbreakable mother/daughter bond and my brother's cherished memory, combined with the beautiful message of "The Giving Tree" that inspired our name, K&K's Giving Tree. By nature, we personally have a strong desire to help others and to give.
The meaning behind our name leaves us with rather large shoes to fill and it is our promise to one another that we live up to our own expectations through helping those who need it most.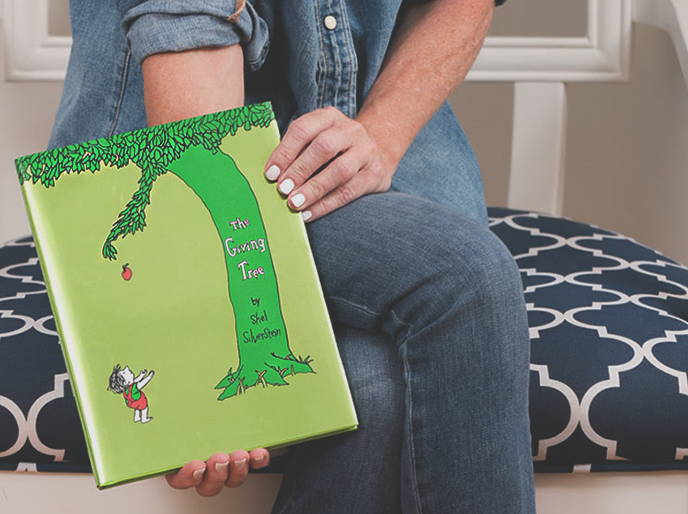 We hope to be successful but it's how we obtain that success that matters most to us. Here at K&K's Giving Tree we are all about the "giving". We plan to give back in whatever way we can and look forward to building strong and wonderful relationships with our philanthropies in the years to come. We hope that one day we are able to look back over the years and say that we've really made a difference.